Crazy, crazy weeks. Mercy. What can I say? It's been crazy around here.

Highlights from the past few weeks (and tomorrow), both good and bad, and in no particular order:
someone stole my baby red bell pepper plant off my front porch, in the middle of the day (between noon30 and 6pm this past Friday)


K. got out of school for the summer


A. made it home in one piece


the computer armoire is in place and just needs me to finish putting things onto it


the entertainment center has been moved. We decided to keep it in once piece (rather than cut 1/3 of it off) for now.


we're in the process of running around town measuring chairs in various stores to see which will fit the best in the space we have made for a chair


the majority of the stuff from the old desk is still scattered around on the dining room table, waiting for me to do something with it (find it a new home or trash it)


the Webkinz site deemed the name of my Lil cow (Hortense) as "inappropriate" and renamed her to "Moo Moo"


we got the math books (student and teacher's editions) that K. used this past year in math. Tomorrow we start our summer refresher course.


I started writing again


we got notification from the apartment complex that the rent will NOT go up if we renew the lease for another year, and we get $100 off the first month


tomorrow K. starts getting up to walk with me at 530am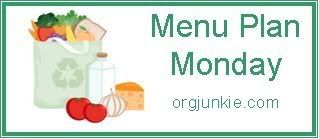 things marked with * are items we got in one of the boxes from Angel Food Ministries
Sunday
breakfast
: oops
lunch
: sandwiches, chips
dinner
: take-out
Monday
breakfast
: scrambled eggs, grits, hash browns, toast
lunch
: leftover spaghetti
dinner
: pot roast (edited to add
link to recipe
), mashed potatoes, lima beans, salad
Tuesday
breakfast
: cereal, OJ
lunch
: flat bread pizza* (frozen)
dinner
: pork chops, rice, broccoli, cauliflower & carrot blend*, salad
Wednesday
breakfast
: pancakes (made from mix)*
lunch
: sandwiches, pear halves*
dinner
: salisbury steak dinner* (frozen), mac & cheese, peas, salad
Thursday
breakfast
: eggs, bacon, fruit
lunch
: ravioli, fruit
dinner
: chicken*, rice, black eye peas, salad
Friday
breakfast
: cereal, OJ
lunch
: sandwiches, fruit
dinner
: beef fajita strips*, flat bread, corn niblets*, salad
Saturday
breakfast
: pancakes (waffles?), bacon
lunch
: foraging
dinner
: ??
Sweet dreams, world.